Pregnancy
A new life inside you
Congratulations on your pregnancy! Even as you read this, a new life is growing inside you. The next 40 weeks will be full of excitement, new challenges, experiences and expectations – especially if this is your first pregnancy. You will find all sorts of helpful hints and tips on these pages, as well as comprehensive information on what to expect at what point. Continuing to exercise during your pregnancy is a great idea and don't forget the importance of eating healthily throughout the coming months. You will also need to plan ahead regarding the run-up to the birth itself: how you wish to give birth and who you want to be there with you. If you know you are already pregnant and are curious to find out when your baby is due, go to our easy-to-use birth date calculator. And don't forget to explore our tips on choosing a name for baby!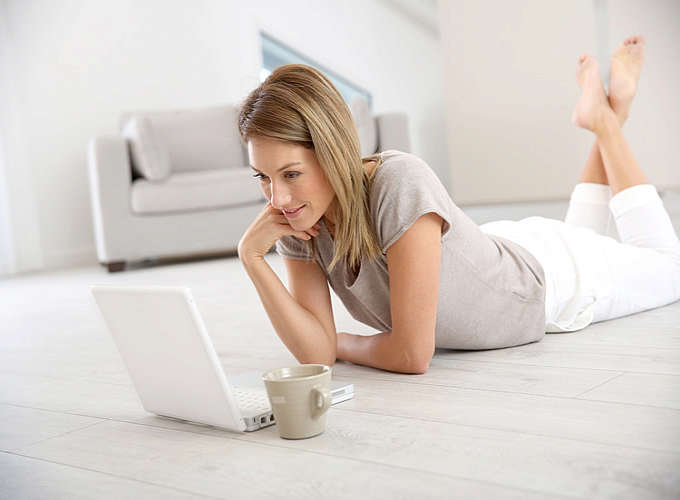 Delivery Date Calendar
Are you already pregnant and curious to find out your delivery date ? Enter the date of your last period in the space provided below and the expected due date will be calculated!
Please enter the first day of your last period.
I can sense something that you can't
Even though at the start of a pregnancy only tiny little cells exist, there are more women than you would think who just "know" that they're pregnant – often just a few days after they have conceived. You might feel a bit drowsy one moment, a bit queasy the next – if you think you can interpret the signs, you are often barking up the right tree.
The body is already working flat out – it "knows" about the new life which is now being created, and it begins to prepare for the forty weeks that lie ahead.
I'm pregnant!
The time has finally come: The first time a woman misses a period, a pregnancy test can establish whether she really is expecting a baby.
And while the parents consider how they should pass this exciting news on to all of the people around them, their baby develops at a breathtaking pace – in the space of just a few weeks, a single cell grows into an embryo which is already five millimetres long and whose individual body parts and organs are already starting to grow.
Sport is still on the cards
Desire for exercise? Fancy a bit of sport? Now you still can!

Sport is not just allowed now, it's very much recommended. Provided you have no health problems, you can indulge in sport during your pregnancy. And pregnant women who work out enjoy a real advantage: They are fit, mobile and have real stamina.
The hitlist of pregnancy sports:
Swimming – good for the body and soul, and you'll also feel very light …
Walking – ideal, but don't overdo it
Hiking – the key thing here is also not to overdo it, and keep below an altitude of 2500 metres
Golf – can be enjoyed all the way through pregnancy
Jogging – with well-cushioned trainers and only in moderation
Dancing – fine, but just avoid jumps and wild shapes
Yoga – the ideal sport for pregnancy, but don't stretch too much
In the months ahead, restful and relaxing sports are best of all. So leave serious active sport until after the pregnancy. But don't worry, you'll never be bored.
Finding the right words …
My pregnancy test is positive! So how do I tell him?

Finding the right words when you are experiencing a wave of emotions is not an easy thing to do. But there are other ways of announcing that you're expecting a child than just saying "You're going to be a dad":
Use the element of surprise: Deposit little baby socks or a romper suit in an obvious place in his wardrobe. Or pack some diapers in his briefcase.
Plan a romantic dinner at home and serve a little glass of baby mush for dessert – or hide a pacifier in the pudding.
Wear a T-shirt bearing the inscription "MAMA" or "BABY ON BOARD" (available in various maternity shops).
Body painting for intimate moments: Use a lipstick to write "I'm pregnant" or "Baby inside" ... on your stomach.
Present the father-to-be with a photo of the positive pregnancy test.
The first ultrasound image is also a great way of sending an encrypted message – put the image in a frame and place it somewhere obvious.
Present a textbook on "Becoming a father": Then he'll know that he's going to be a father – and he'll also know what to do.
Your home is your wellness shrine
Wellness is very much in vogue: Drink lots – preferably water or tea without sugar – and don't miss any meals, enjoy every little bit of love and care that's lavished on you, and make sure you pamper yourself with some soothing body care treatment. Having a child is actually great fun!
It's a good idea to go for walks now because even though they are slightly more strenuous than before the pregnancy, they provide mother and child with the oxygen they need and keep them fit.
Natural & organic cosmetics
Feel like some pampering during pregnancy? Why of course!

Pregnant women have a special glow. This beauty can be emphasised, but please use good, natural products because during the months of pregnancy women are not just more radiant but also more sensitive.
What characterises natural cosmetics:
They are free of any preservatives and other artificial additives
They feature herbal active ingredients
They are made from pure natural substances
They are grown organically
Organic cosmetics: top tips for pregnant women
Wheatgerm oil – improves the elasticity of the connective tissue and regenerates the tonicity of the skin
Arnica – stimulates self-healing powers and strengthens tissue
Almond oil – promotes skin balance and soothes irritated skin patches
Aloe vera – has the unique ability to store moisture
Lavender – soothes and relaxes
Wild rose – vitalises and invigorates
Nutrition tips for expectant mothers
During pregnancy, things not only concern healthy care of the growing child but also the sense of well being. What's good for mother and baby can be found in many foods that taste good, too.
Protein, The increased protein requirement from the 4th month of pregnancy is found not only in müsli and low fat milk but also in buttermilk with fresh fruit or a crispy garden salad with grilled turkey strips.
Folic acid is one of the most important vitamins for promoting growth and protection of the baby. That is why doctors prescribe it at the beginning of pregnancy and then up to the 12th week as a nutritional supplement. The culinary path to more folic acid contains fruit (strawberries, raspberries, oranges and bananas) and vegetables (fennel, broccoli, chick peas and other legumes), as well as nuts and products made from finely ground whole wheat.
Omega-3 fatty acids are the ideal support while the baby is building cell membranes and developing the ability to think, vision, motor skills and the ability to concentrate. Omega-3 fatty acids are found above all in fish but are also available in capsule form at the pharmacy.
The most important Dos & Don'ts for expecting mothers
Dos
Drink plenty of fluids (min. 2 litres per day, water is best)
Always cook meat well
Wash hands and food items thoroughly
Good kitchen hygiene
Do not break the cooling chain, pay attention to refrigerator and freezer temperatures
Don'ts
Raw milk products and foods that contain raw eggs
Cold smoked/fermented fish (i.e. graved salmon) and raw fish (i.e. sushi) and other seafood (i.e. oysters)
Alcohol and nicotine
Caffeinated drinks (max. 3 med. cups of coffee, black/green tea)
Round is beautiful
The baby bump is probably the most beautiful outward sign that a woman is expecting a baby. Now, in the fourth month of pregnancy, is when it gradually begins to bulge.
By the end of this month, the baby is already an impressive 14 centimetres long and weighs roughly 110 grams – and it begins to engage in sport even if the disciplines of thumb sucking and doing somersaults are not yet in the Olympics. All of the muscles are trained so that grimacing and frowning also become an established part of the training programme!
Beneficial impact before the birth
Too young to learn? Education for babies? Encourage greater talent!

Listen and feel – babies can do this when they're in the womb. They even respond to outside stimuli and "answer" by moving in response to their mother's noises, movements and emotions:
Babies prefer familiar voices and relax when they hear classical music.
They respond to sudden noises.
They love a bit of stroking even if they can't yet feel it directly.
And they love it when you devote all your attention to them.
This knowledge has given rise to the concept of prenatal stimulation: If you pay attention to your unborn child by singing, reading and playing (classical) music to them, this greatly benefits the baby before the birth.
What prenatal stimulation promises:
Relaxed birth
Calmer babies
Development advantages
More talent
Boosted attention level
Better learning capacities
Fashion with size
Want to be fashionable, even with a baby bump? Of course you do, and anything from concealment to presentation is possible.

On the one hand, you want to be as stylish as Angelina Jolie. But maternity wear also needs to be comfortable, practical and if possible also needs to be wearable after the pregnancy comes to an end.
Fashion tips for pregnant women:
Choose natural and breathable fabrics
Never wear clothing which is too tight
Only buy a few "genuine" items of maternity wear – such as jeans with a stretch waistband – and cleverly combine these basic items
Skirts with an elasticated waistband expand with the stomach – and shrink back to their normal size after the birth
As empire cuts (waistline beneath the chest), A line (becoming wider from the top downwards), tunic blouses or loose-fitting long vest tops and pullovers are currently all the rage, pregnant women do not have to shop in the mothers' section, but can browse the trendy department instead.
High heels should remain in the cupboard now – but there are plenty of alternative forms of trendy footwear from sneakers to ballerina shoes.
Strong women suit strong colours – if you've always tended to go for discreet business colours, now is the time to splash out a bit. If you need one, this can also give you a boost if you occasionally feel a bit down.
And one final tip, just between us: You're still allowed to feel sexy even with a large bump, and you can still wear sexy lingerie.
Touch me, baby
This is when the mother first begins to feel her unborn baby – there's a light tremor which at first is not so easy to put your finger on. But don't worry, over the next few months the baby will become stronger and stronger and increasingly make his presence felt.
If you fancy a trip somewhere, you can do so quite safely. Although the baby bump is already visible, it's not yet so big that it gets in the way. And a little holiday now and then is always a relaxing experience.
Sail through the pregnancy
Pregnant and fit? You will be with the right exercise!
Most pregnant women thoroughly enjoy participating in sporting activities in the first few months of their pregnancy. And this is a good thing because exercise keeps both mother and baby fit and healthy.
Pregnancy gymnastics:
Once you enter the second half of the pregnancy, it is sensible to do special pregnancy exercises.
Particularly suitable for women who otherwise don't do much sport.
The workout specifically strengthens those areas which will be put under strain in the weeks ahead.
The range of courses on offer is vast, there's bound to be something near you.
And contact with other friendly mothers is an added bonus.
Training offered to pregnant women:
Traditional pregnancy gymnastics: specific exercises for the pelvic floor muscles and back muscles
Yoga: ideal for relaxing and learning how to breathe properly
Belly dancing: loosens the pelvic muscles, makes you feel more confident about your body, and livens things up with a bit of music
Aqua gymnastics: training in water soothes the joints and strengthens the muscles
Go travelling with your bump
Fancy getting away? Got itchy feet? Then there's no time like the present, as long as you're up to it!

Travel during pregnancy? If everything's healthy, it's not a problem. Many pregnant women experience a great desire to travel, particularly in the first few months of the pregnancy. The proverbial "nesting instinct" only really takes effect in the final weeks of pregnancy.
What pregnant women with an urge to travel should bear in mind:
In the first half of your pregnancy in particular, you can really enjoy having time to yourself.
The top priority is to relax. A week chilling out with friends is better than an adventure holiday in a jungle camp!
Be aware of hygiene standards and (emergency) medical facilities available at the place you travel to.
Check any insurance policies you may have – and scrutinise the terms and conditions!
The journey should not put a strain on you. It's not a good idea for your body to spend many hours cooped up in the back seat of a car or in an economy seat on a plane.
Experts advise against travelling above an altitude of 2500 m.
Flights are only recommended from the 4th to the 7th month of pregnancy.
Some countries (USA) make it difficult for expectant mothers to enter the country – check what provisions are in place.
There is a trend towards special wellness hotel packages for expectant mothers, including pregnancy gymnastics and the services of a midwife.
Long sleeper
Hair, toe nails, and even eyelashes – the baby is a full human being, albeit one who is just 30 centimetres tall. He's still a fairly sleepy person though because he only exercises for about four to six hours a day; the baby spends the rest of the time relaxing and dreaming of the big wide world outside.

If you're curious, you can now ask your gynaecologist whether you're expecting a little boy or girl. The ultrasound scan can tell you. This can be a big help when you're planning how to decorate a nursery – blue or pink?
Lovingly furnished
The "nesting instinct" takes effect.
Designing the layout of a nursery is great fun!

Thoughts now begin to turn more and more to preparing for the period after the birth. And a key part of this is of course to welcome the new addition to your family with a beautiful room.

Furnishing trends for nurseries:
Natural living: healthy wood, naturally oiled, combined with felt and unbleached cotton, with a thick sheepskin rug on the floor. Delicate colours on the walls go best with this.
Historical: an old cot with a cover draped over it, an antique commode, along with silk curtains and squiggly patterned wallpaper. Another fad is to have antique dolls on the shelves and a traditional rocking horse.
Imaginative areas: wall stickers or handpainted images can conjure up fantasy worlds on the wall. Tip: choose plainer furniture and accessories.
Themed furniture: from princess to pirate, you can play around as much as you want. However, some things, like bright pink children's beds, are a little over the top. And none of it comes cheap.
Designer pieces: even the drummer from Bon Jovi has his own range of baby furniture called "RockStar".
Experience the world as a twosome
Drinking is now not just important for the mother; the baby, who gets all his nutrients through the umbilical cord, also drinks lots of amniotic fluid every day. Not because he's thirsty, but because he wants to practise the art of swallowing.
Sometimes this doesn't quite go to plan – hiccups are not uncommon here.
Mother and child experience the world together: every voice and every noise can be heard and sensed by both of them.
Strong model
Got a bump?
It looks beautiful!
The shapes. The facial expression. The very special glow. You'll only find these features at this time. And they should be captured for posterity. For as soon as the child is born, you'll quickly forget how beautiful your baby bump looked.

How the photo shoot works:
If you're a talented amateur photographer, that's all well and good, but a professional photographer will do a better job. It's important to agree on the right setting beforehand: a suitable background, perfect lighting, styling and accessories.
Have the courage to pose nude: This is the only way to show off the baby bump. Shy models can pose partially nude, drape a wrap around themselves or simply have the lens focus only on the bump.
Family portraits: It's easier to overcome shyness in front of the camera if you pose together with your partner and/or child.
Natural backdrop: If you've got the courage, immerse yourself in natural greenery. For this background will enhance the natural beauty of pregnant women.
Utilising all the senses
The baby's senses are now developing: It can now distinguish between light and dark and can hear what people in the outside world are saying. It is now even able to gain a sense of taste because the taste of the amniotic fluid changes depending on what food the mother consumes. And who knows, maybe the baby is starting even now to develop a penchant for certain flavours!
Ancient customs for a happy baby
Desire for happiness and blessing?
Keen on good spirits?
There are plenty of rituals and traditions for modern babies.

Customs and traditions are all the rage again, and this is the case during pregnancy too. Lucky charms, rituals, ancient myths – examples of these can be found all over the world:
Plant a tree of life – traditional and international: The tree is supposed to guarantee growth and vitality for the newborn child. The motto is to grow old and tall together. You can consult the Celtic Tree Calendar to find out which tree is the right one for you.
Present gifts in the right way 1: Gifts for the unborn baby or the pregnant mother are taboo in many eastern regions of Europe. Gifts should only be given after a successful birth, as otherwise the fear is that they might lead to complications.
Present gifts in the right way 2: Gifts are considered to be a way of welcoming the unborn baby in the USA. Gifts are presented in the main at baby showers held in the final weeks of pregnancy.
Determine the sex 1: The popular belief in Central Europe is that trained eyes can tell whether the baby's going to be a boy or girl even without the benefit of an ultrasound scan. If the baby bump is pointed, it's going to be a boy; if it's round, it'll be a girl.
Determine the sex 2: By contrast, the Zulu tribe in Africa believes that the snakes hold the key. If the pregnant woman encounters a green snake, she's expecting a boy. A black snake indicates a girl.
Modern custom 1 - for connoisseurs: Store away vintage wine from the year of the baby's birth. This should then be drunk when the "baby" comes of age. However, you need to pick a decent wine which is capable of being stored for a little while.
Modern custom 2 – for romantics: Present a star as a gift! You can even order one online.
The countdown's on
Most mothers experience a great deal of joy and excitement in the final weeks leading up to the birth. What colour will my child's eyes be? Who will I ring first when the time comes? By contrast, some fathers-to-be can become nervous wrecks. But this tends to subside by the time they get to the delivery room, if not before.
The baby now rotates himself one final time while there is still enough space in the womb, and he's now ready for the birth.
It's all in the name
Modern or do you prefer something more traditional? Named after granddad, the latest film star or your favourite fruit? Or something entirely different?
Some people think that their baby's name needs to be understood and easy to pronounce internationally. Others are inspired by their family tree. Then there's the trendy types, the traditionalists and those with creative minds. But what's important to know is that a person's name can say more about them than you might imagine.


Many people make assumptions about age, status, religion and even attractiveness based on a person's name. For instance, people would not think of a person called "Edna" as being young or dynamic.


Name as a status symbol: Studies conducted in Europe and the USA both agreed that the naming process is also influenced by social environment – the higher the level of education, the more conservative the names.


Some studies even suggest that a person's name has an effect on their potential career prospects: According to a study by Barclays Bank, people called "David" and "Susan" are more likely to earn a high income.


Children often used to be named after their parents and grandparents or their godfather – a tradition which is still widespread in some countries today. The modern alternative is to use the traditional name as a middle name.


Today there is a great yearning for individual and unusual names in the hope that the child will have such qualities. In some countries, the authorities ensure that parents do not overstep the mark here – all sorts of curious names are simply refused.
The time has come
Everything is ready: The baby is preparing to take his first breath and he lies still in his protected environment because now there really is no more space to move around. The bag has been packed, parents wait in anticipation for things to get going, and they check once again whether everything is ready in the nursery for their new arrival.
It should be noted that hardly any baby is born on the calculated delivery date. Nature does not do fixed birth dates ...