The MAM Feel Good Glass Bottle is made of temperature-resistant, high quality glass for convenient, every day use:
it can be heated and cooled down quickly, cleaned in the dishwasher and sterilised at high temperatures. A graduated scale on the back provides for accurate measuring.
Ergonomic round bottle shape - easy to hold
Extra wide opening for easy filling and cleaning
With MAM Silk Teat® - silky-soft surface, for a familiar drinking feeling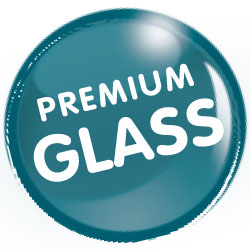 Mais informações sobre o produto

1. DUST CAP
Spill-proof, protects from dirt.
Also works as measuring cup thanks to integrated scale – even for the smallest amounts

2. SILK TEAT
Silky soft & patented – for a familiar drinking feeling.
Symmetric MAM-shape – always fi ts perfectly in baby's mouth.

3. WIDE OPENING
Easy filling and cleaning.

4. PREMIUM GLASS
Safe and highly temperature-resistant.

DESENVOLVIDO COM MÉDICOS

Colaboração com médicos especialistas para a máxima segurança.

Somente quando os nossos especialistas médicos dão a sua aprovação é que um novo produto da MAM está pronto para a vida do bebê.