Learn to Drink Cup Animal Friends 190ml - Barnekopp
Lett overgang fra flaske til kopp
1. + 2. SPOUT & VALVE
Soft, familiar feeling – for easy transition from bottle or breast feeding to cup. Patented valve system.
3. MAM DESIGN
Anti-slip curved waist– easy to hold for babies. Full range compatibility – all MAM cup parts are interchangeable!
UTVIKLET I SAMARBEID MED LEGER
Samarbeid med medisinske eksperter for maksimal sikkerhet.
Først når våre medisinske eksperter har gitt sitt samtykke, er en innovasjon fra MAM klar for babylivet.
Alle delene til MAMs drikkekopper er kompatible og kan kombineres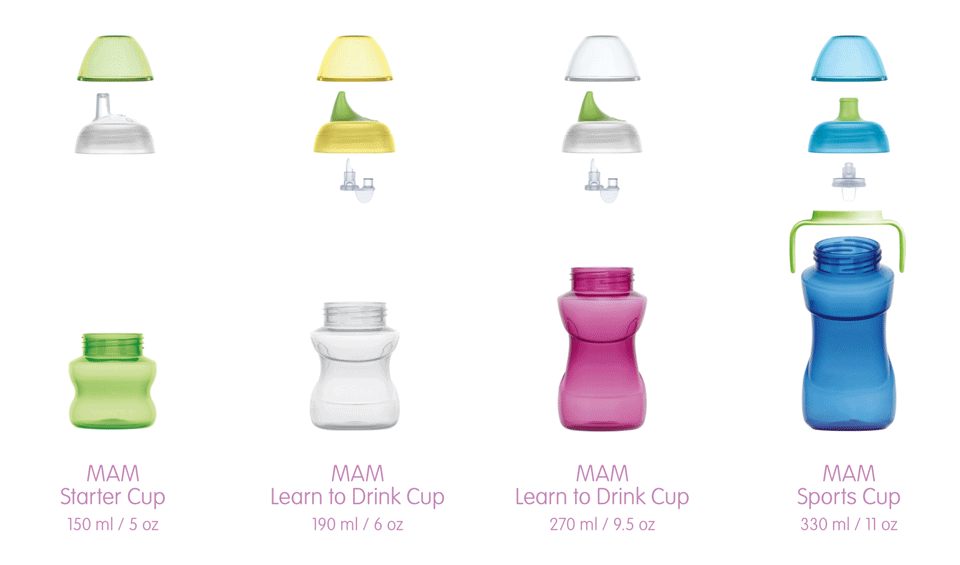 Du er kanskje også interessert i følgende produkt(er)