Learn To Drink Cup Valve
Keeps the Learn To Drink Cup sealed tight
Further Product Information
1. EASY TO USE
Can be used with all MAM cups.
2. FUNCTIONAL DESIGN
Easy to use and clean due to the practical design.
3. INNOVATION
The valve tightly seals when it should. At the same time children can drink through it easily. This is why it is patented.
Honored with the EU PRODUCT SAFETY AWARD 2019
Your baby means everything to you and that is why we do everything to offer you only extra-safe products. For this reason, many MAM innovations are researched and developed in partnership with medical professionals. In addition, our internal safety standards and testing criteria go well beyond the norms.
These efforts have now been formally recognised by the European Commission, which presented MAM with the prestigious EU PRODUCT SAFETY AWARD 2019. Because for us, there is nothing more worthwhile than supporting the healthy development of babies and making parents' daily life easier.
MAM cup parts are compatible and can be easily combined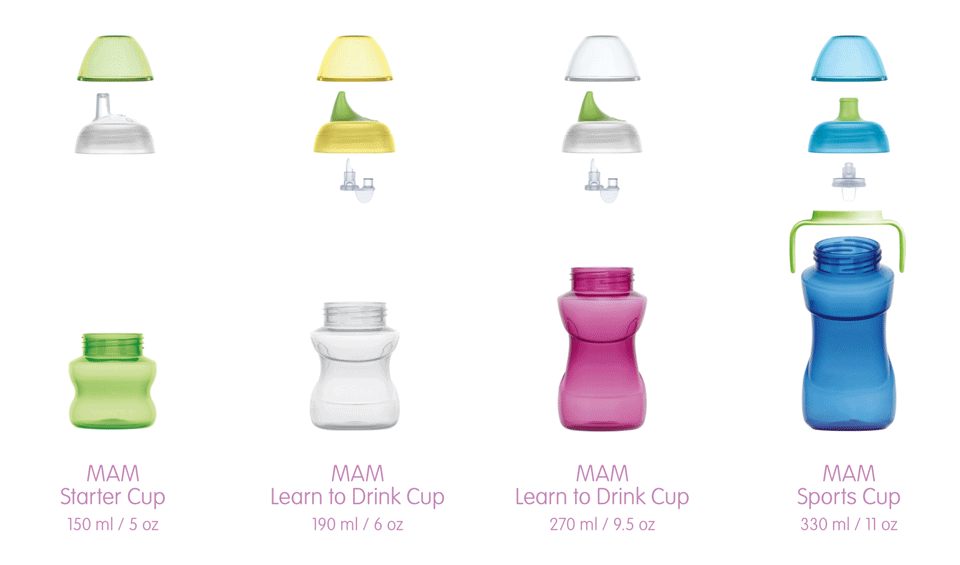 You may also be interested in the following product(s)