2x Extra Soft Bottle Spout - for Baby Bottles
Fits all MAM bottles and the Trainer
Further Product Information
1. SLIT OPENING
Spill-free - an ideal fit for babies' drinking skills. Allows babies to control flow rate
2. SKINSOFT™ SILICONE TEAT
Accepted by 94%* of babies. For a familiar feeling.
3. SYMMETRICAL SHAPE
Familiar shape – for easy transition from breastfeeding or bottle to cup

DEVELOPED WITH MEDICAL EXPERTS
Teamwork with medical experts for maximum safety.
Only after approval by medical experts is a MAM innovation ready for baby life.
MAM bottle parts are compatible and can be easily combined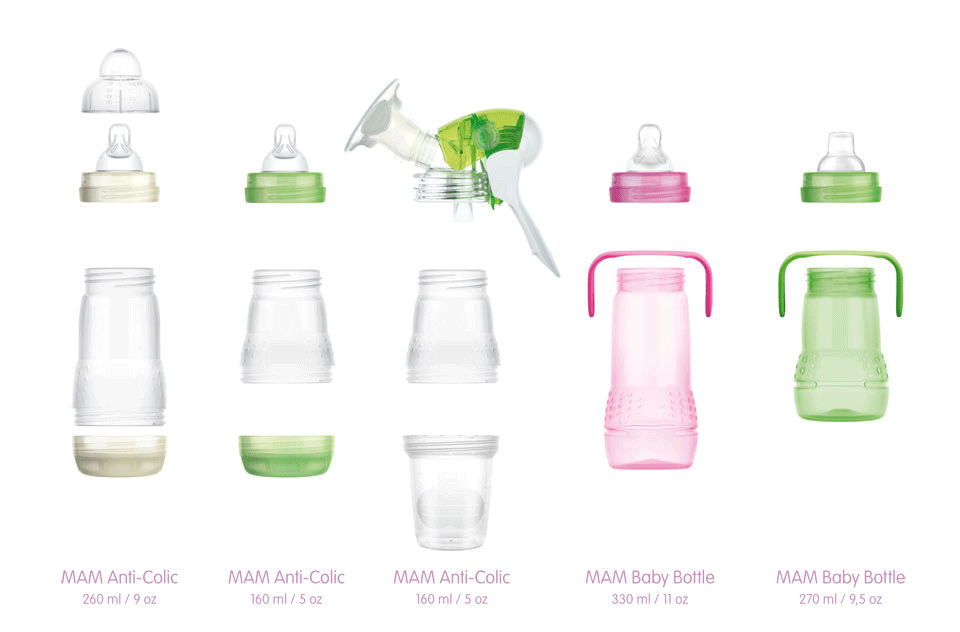 You may also be interested in the following product(s)