Hold my Bottle handles
Handles for MAM bottles and the MAM Trainer
Further Product Information
1. ERGONOMIC SHAPE
Easy to hold and grasp – even for small babies.
2. SMALL SIZE
Ideal for small baby hands.
3. STRUCTURED INNER SIDE
Non-slip where it makes sense. Provides a good hold in baby's hands – for relaxed babies and parents.
DEVELOPED WITH MEDICAL EXPERTS
Teamwork with medical experts for maximum safety.
Only after approval by medical experts is a MAM innovation ready for baby life.
MAM bottle parts are compatible and can be easily combined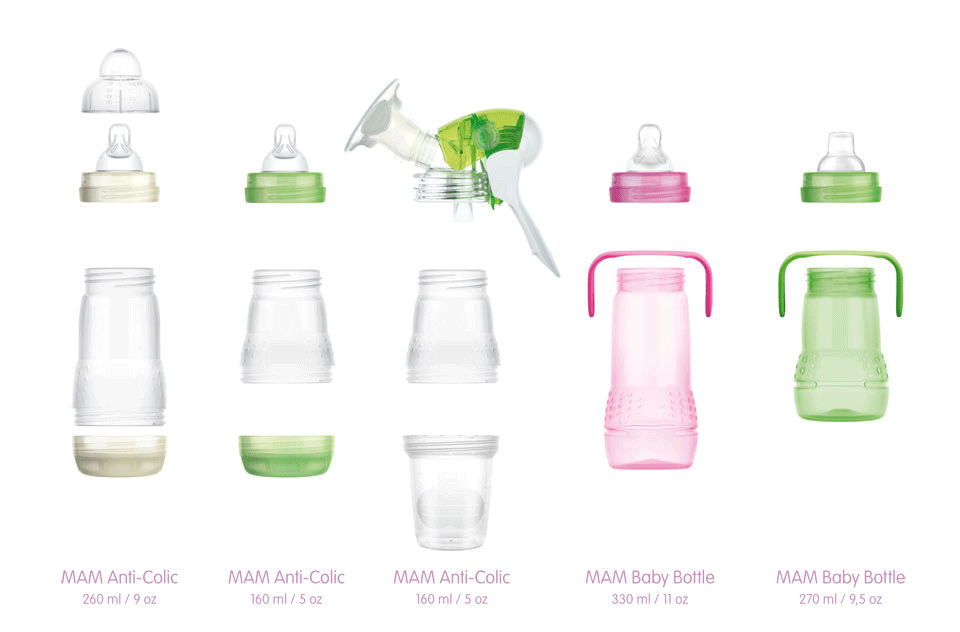 You may also be interested in the following product(s)
Particularly tooth friendly

Non-slip where it makes sense – on the inside! Fit all MAM Cups.