Hold my Cup håndtak - til barnekopper
Sklisikre der det trengs, nemlig på innsiden!
1. ERGONOMIC SHAPE
Easy to hold and grasp for little hands.
2. MAM DESIGN
Easy to put on. Stay in place while drinking. Can be adjusted without having to be removed.
3. STRUCTURED INNER SIDE
Non-slip where it makes sense. Provides a good grip.
UTVIKLET I SAMARBEID MED LEGER
Samarbeid med medisinske eksperter for maksimal sikkerhet.
Først når våre medisinske eksperter har gitt sitt samtykke, er en innovasjon fra MAM klar for babylivet.
Alle delene til MAMs drikkekopper er kompatible og kan kombineres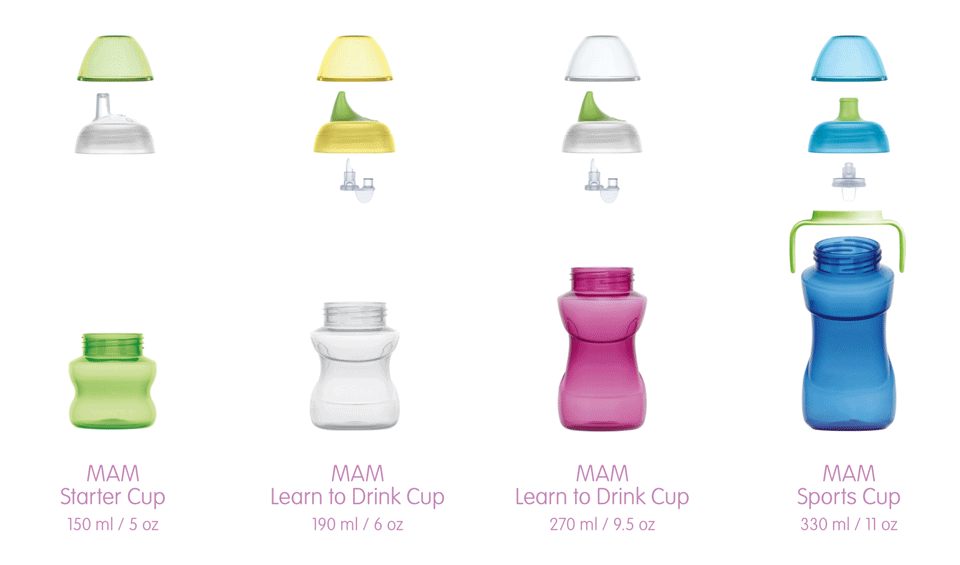 Du er kanskje også interessert i følgende produkt(er)