Hold my Bottle håndtak
Håndtak til MAM-flasker og MAM Trainer
1.ERGONOMIC SHAPE: Easy to hold and grasp – even for small babies.
2.SMALL SIZE: Ideal for small baby hands.
3.STRUCTURED INNER SIDE: Non-slip where it makes sense. Provides a good hold in baby's hands – for relaxed babies and parents.
UTVIKLET I SAMARBEID MED LEGER
Samarbeid med medisinske eksperter for maksimal sikkerhet.
Først når våre medisinske eksperter har gitt sitt samtykke, er en innovasjon fra MAM klar for babylivet.
Alle delene til MAMs flasker er kompatible og kan kombineres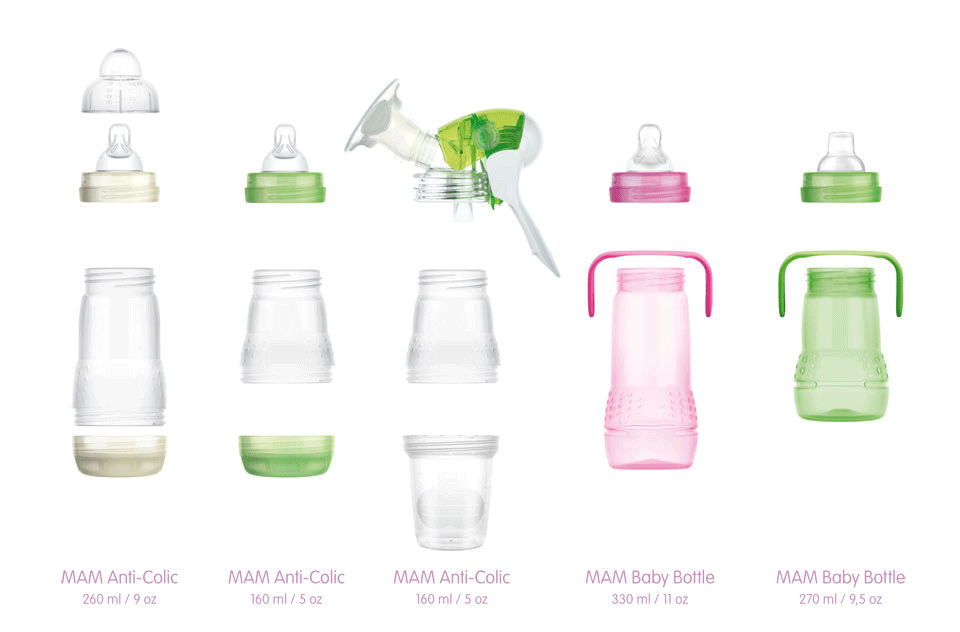 Du er kanskje også interessert i følgende produkt(er)
Kul tekst for små trendsettere

Den allsidige - inspirert av babymoten

Lett overgang fra flaske til kopp